Global Education and Development Initiative (GEDI)
FEJ Canada raises funds and supports FEJ's educational programs in Haiti in addition to developing education initiatives in Montreal.
Founded 30 years ago, the school – institution Mixte Lucienne A. Duncan – was designed to serve the growing needs for education and childcare in the Lamardelle region and the surrounding areas. Our goal is to facilitate the development of children and strengthen and support their families. Institution Mixte Lucienne A. Duncan is community-based and serves as an extension of the family's child rearing.
For more information about our educational programs, listen to our Let's Not Be Bystander's Podcast Episode #1.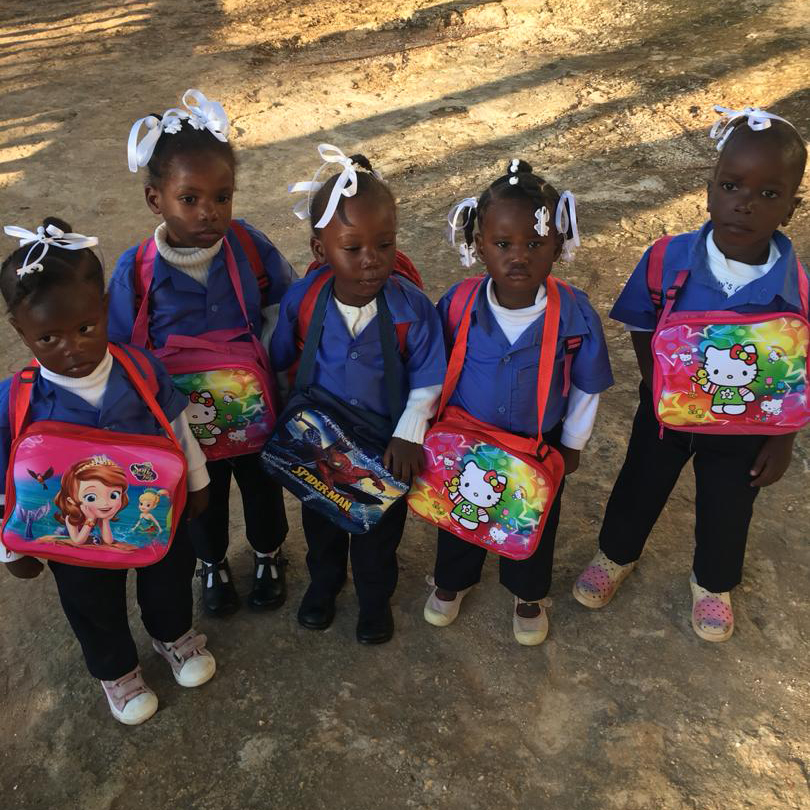 How You Can Help?
Get involved in one of two ways – by making a financial donation to the program through our Sponsor a Child Program, or by collecting supplies and filling backpacks.
Sponsor a Child Program:
In sponsoring a child at FEJ's school in Haiti, you'll be contributing to:
Supporting a child in their personal and academic development
Paying school fees for them
Providing basic medical assistance
Meeting the primary needs of the children (food/hygiene)
Helping us to organize popular canteens: 1 meal a day for the children.
Back to School Kits Program:

Please note that we collect school supplies for this program during the month of June.
The program provides vital school supplies to hundreds of children who begin the school year without proper essentials
The program equips students with the tools needed to help them thrive and prepare them for a successful school year and beyond